Long obedience in the same direction
If someone asked you what your favourite book of the Bible was, how would you answer it? Perhaps a gospel that helps us get close Jesus, an eloquently argued letter of Paul, or a heroic story of an Old Testament character? I can appreciate all of the former for different reasons; but the book that really interests and challenges me, the book I want to understand more is the book of Psalms. It is the prayer book of the Bible.
The Psalms are honest in their wrestling with the condition of the human heart; they express and invite us to praise and worship; they are filled with wisdom; and bring comfort in troubled times. They also help us to prepare ourselves to meet with God.
So during April & May we are going to be looking at the Psalms of ascent (Psalm 120-134), which is the ancient song book of the Hebrews. These fifteen Psalms were sung be Hebrew pilgrims when they went up to Jerusalem to worship at the great festivals. They are called 'songs of ascent' because the Hebrews would climb up from where they lived to Jerusalem and as they ascended upwards towards the place of worship, these Psalms were the songs they sand as they prepared to worship.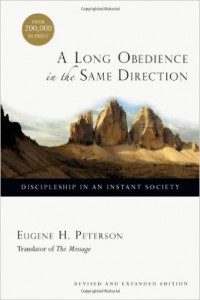 However, Eugene Peterson in his book 'A long obedience in the same direction' says that the ascent was not only literal but metaphorical. 'The trip to Jerusalem acted out a life lived upward toward God, an existence that advanced from one level to another in developing maturity.' In other words, they form the background for our life of faith. They are filled with encouragement, and guidance to help us to see where God is leading us in Jesus. They are far from encouraging quick fixes in the spiritual life, but they are there it help us when our spirits flag and the direction is unclear.
Let us discover together, as we read and meditate upon the Psalms, ways that might help fuel our prayers, prepare our hearts for worship, and encourage us onwards in the life of faith.
Lucy