Thursday Fellowship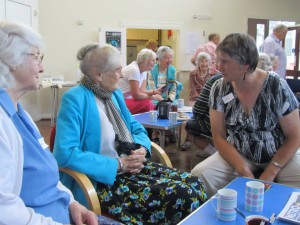 Thursday Fellowship is a lively-in-spirit group of all ages (but mostly over 50), mainly of ladies but with a growing number of gentlemen-members of this church, other churches or with no church affiliation at all.
We meet on Thursdays at 2.30pm for fellowship, praise and worship, for encouragement, and an interesting afternoon, learning more about this world and its needs, and the next world.
We have a variety of speakers on all subjects under the sun, musical afternoons, slides and videos. We also have outings in the summer. We aim to have an enjoyable time with a welcome cup of tea and biscuits afterwards at 3:30 pm. Do come and join our happy throng!